I realized something about myself the other day. I. dread. sourcing. coffee. tables. When I'm sourcing, I'm looking for something special. I want a coffee table that's both functional and fanciful. And the vast majority of what's available just isn't that exciting. Scroll through the coffee table section of most furniture websites, and you'll quickly notice that they all kinda look the same. No ingenuity. The usual shapes. The usual materials. No fun details. A top with some legs. Snooze.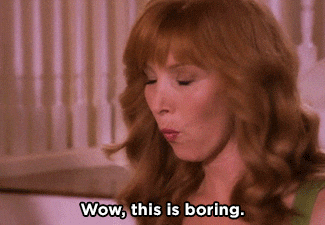 The vast sea of sameness is so uninspiring. I want to be wowed by a coffee table damn it! So being the problem solver that I am, I decided to search ALL OF THE INTERNETS for coffee tables that made me pause-ones with exciting shapes/profiles, materials, and special details. Coffee tables that stand out among the rest and scream, "look at me!" And after I wasted days searching and all of my hair turned gray, my faith in humanity was restored because I actually found some really good ones! But first, let's start off by drooling over some interiors with killer coffee tables.
Design: Moriconi Alessandro | Photography: Claire Israel
Ok, not there is A LOT of yummy things to look at here, so peel your eyes off that amazing millwork on the walls and check out the coffee table. That green marble beauty commands some serious attention. The oversized scale and placement of the chunky column legs are perfection. "What if we moved the legs even closer? A little more! Even more. Ok stop, that's perfect."
Home of Zippora Seven hours & Terrence Connors via Domino | Styling: Benjamin Reynaert | Photography: Mikey Detemple
If only this was an airbnb and not someone's private home. Sigh. Nothing boring about this cute little boat transformed into a glass-top coffee table. It's absolutely charming and the perfect pick for this Montauk cabin. The rug is too small according to the "rules", but it doesn't even bother me. Usually you want it to anchor all the furniture, but there's something so quirky about how it's only anchoring...a boat.
Design: Lilly Bunn
Brass and glass coffee tables are not groundbreaking, but this brutalist style coffee table has a really interesting base. It's profile is pretty minimal with lots of clean lines. But the brass and the reflection it creates adds a sexy and glam element to it. Maybe it's the brass. Maybe it's maybelline. I don't even want to call it a coffee table, it's a floor sculpture.
Alright let's wrap up this drool sesh. Here's a little round-up of unique coffee tables I'll be keeping in my back pocket for upcoming projects.
From left to right: Snail Glass Top Coffee Table, Dia Swivel Coffee Table, Bond Round Cocktail Table, Pasar Modern Round Black Marble Coffee Table, Santoro White Quartz Coffee Table, Link Coffee Table, Hew Coffee Table, Yoko Coffee Table
How adorable is that snail table?! He's working so hard to hold up that glass top-you're doing great, buddy! The brass swivel coffee table really drew me in because of it's funky corkscrew-like profile. The round burl coffee table stands out because of it's shape and the base. Most burl coffee tables are square/rectangular and sit directly on the ground. The acrylic base makes it look like it is floating in midair. It's magic! Marble coffee tables are nothing new, but the color and veining of this black option are full of drama, and the base has an unusual shape. I love the quartz top on the Santoro table-you don't see much quatrz in the coffee table world-it's mostly white marble or concrete. And the chunky, slightly rounded tripod legs give it some extra flair. The last three options are fun and playful, with creative organic shapes. I'm equally in love with those giant links and the chonky ball legs. Alright, moving on to some exciting square and rectangular options.
From left to right: Grace Modern Coffee Table, Postmodern Natural Sculpted Coffee Table, Knotty Pine Square Coffee Table, Aries Cocktail Table, Plinth Coffee Table, Douglas Coffee Table, Daiki Coffee Table, Palma Reclaimed Coffee Table
I know a white marble coffee table is nothing new, but the two separate pieces and varying heights make it something special. The vintage sculpted wood coffee table has a lot of tension going on. The waterfall shape is super modern, but the wood and the graining have a rustic look to them. It's a really interesting combo. The turned wood legs on the vintage knotty pine coffee table got me all excited. They remind me of big chess pieces! The rams head coffee table is a fun twist on the classic brass version. That turqoise really stands out and it's no surprise that it came from the mind of Jonanthan Adler. I love the busyness of the veining on the marble plinth coffee table. Marble can easily lean quiet and formal, but there's nothing quiet about that coffee table. The legs on the Douglas coffee table are playful and unexpected. And I'm really into the streamlined, but definitely not simple look of the Daiki table. All the edges and angles make it really interesting to look at. I'm really feeling the elongated C (or U?) shape of the Palma table. It definitely makes a statement, and bonus-you've got two surfaces to style!
Now you can sleep easy tonight knowing that it's not all cookie cutter, boring coffee tables out there. There are some real showstoppers, and you don't even have to search far and wide for them cause I did it for ya. You're welcome:)
This post contains affiliate links, which means if you purchase something after clicking on a link, I'll probably earn a few dollars from it at no additional cost to you.
Stop letting your home kill your vibe.
Let's face it-your home is bumming you out. It's supposed to be your sanctuary, and you deserve to feel your best in it. But you don't have the time or skills to turn it into the unique space you long for. It's time to end the overwhelm and decision fatigue of figuring it out on your own. Book a discovery call with me, and let's chat about how I can turn your home into a place you're proud to show off.